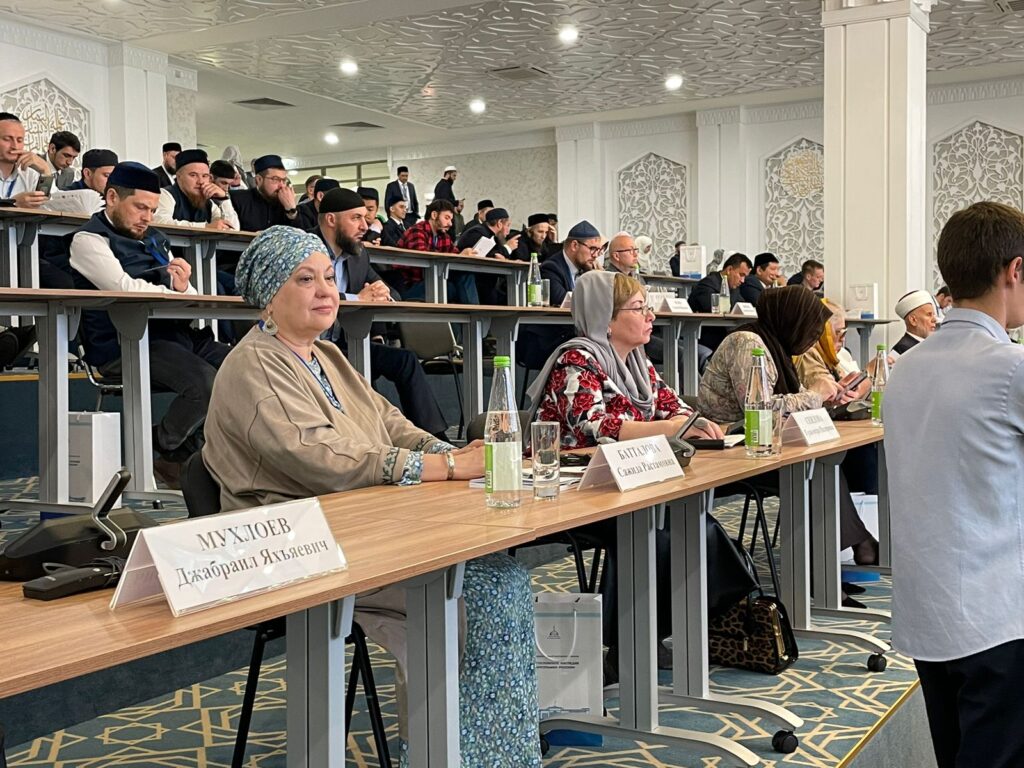 Our Chair fellows, Dr. Gulchokhra Seidova and Dr. Asiyat Buttayeva, participated in the International Summit titled 'Islamic Education in Present-Day World: Challenges, Trends, Possibilities.' This event took place from May 21 to 24, 2023, as part of the 5th International Bolgar Forum 'Theological Legacy of Muslims in Russia' in Bolgar, Republic of Tatarstan, Russian Federation.

During the summit, Dr Seidova's talk focused on 'Muslim Peripatetism in Context of Intercultural Dialogue,' while Dr Buttayeva's presentation focused on 'Humanism as a Paradigmatic Trend of Interfaith Dialogue.'

Their active involvement in the summit showcased their expertise and contributions to the discussions surrounding Islamic education in the modern world. As moderators and speakers, they played a vital role in exploring the challenges, trends, and possibilities within this field.

For more information about the forum, you can visit the official website at: International Forum "Theological Heritage of Muslims in Russia". The platform provides detailed insights into the event and its overarching goals.

The Chair fellows' contributions and presence in the discussions contribute to fostering dialogue on Islamic education.